THE FOUNDERS
CHAPTER2 was founded by the unstoppable Father and Son duo Neil and Mike Pryde. Both bring a unique background and set of skills to co-create this passion project.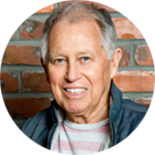 Hong Kong
Neil Pryde built an empire in the watersport world and was a pioneer and visionary throughout the 70-90s. Neil has a vast amount of experience in developing world beating sports equipment across a spectrum of outdoor sports.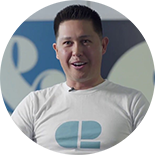 Auckland, New Zealand
Mike Pryde, a true cycling aficionado, has more than 10 years in the bike industry. His Chapter 1 included 7 years at NeilPryde Bikes which was preceded by a successful career in Architecture. With a strong design background, he is the one who translates the New Zealand spirit into each design.
THE TEAM
CHAPTER2 is proud to be a global brand committed to helping you build the bike of your dreams. So wherever you are in the world you can contact one of our guys on the ground directly. If you don't see your country on the list then don't fear. Our online team are here to help through the contact page.
Email:
Whatsapp:
Messenger:
Tel:
Line ID:
Instagram: